To know how to equip and wear military vests, you first need to know which type of vest you need. In some cases, it will be a simple matter of selecting an internal carrier while in others you will need to make a full selection of layers, carriers, and additional gear.
Currently, there are three types of vests used in the military:
Loading vests
Armored vests
Modular vests
The first two categories are slowly becoming obsolete because modular vests can do both jobs and better, but in some cases, they can be used if there aren't adequate modules for the third group.
Also, they are somewhat simpler, with traditional loading vests being little more than pocketed clothing. If you are wearing a modular vest you will need to take note of the framing, modules, auxiliary armor, and gear you are carrying.
But, more complexity, in this case, is objectively better as it allows for more optimization. In traditional military vests, you had many pockets and compartments that might not be necessary for the mission. This is not the case with new types of vests and armor.
Military Loading Vests
The loading vest has been in the army for a long time, over forty years. Introduced in its current form as the IIFS, Individual Integrated Fighting System, it is made to balance the weight of the gear around the soldier's center of mass.
This positioning and sturdiness are what makes loading, or load-bearing, vests unique compared to regular civilian clothing. Because the pockets are well-balanced and rather high on the body, it is easy to carry a lot of gear.
Also, the wide shoulder straps, which are often padded, allow you to wear them over any type of clothing. Technically, it is not impossible to wear them over bare skin, and it shouldn't create chafing, but it will make you look like an '80s action hero.
The only thing you need to remember when wearing a non-modular load bearing vest is to tighten it up on the sides and never let the back strap touch your neck. If that is happening, you either haven't positioned the vest properly, or you need a smaller model.
How to Wear Military Ballistic Vests?
In modern conversation, this will always refer to a ballistic modular vest with a MOLLE webbing interface. While there are other models and solutions, this is by far the best one. It is currently used by militaries all over the world.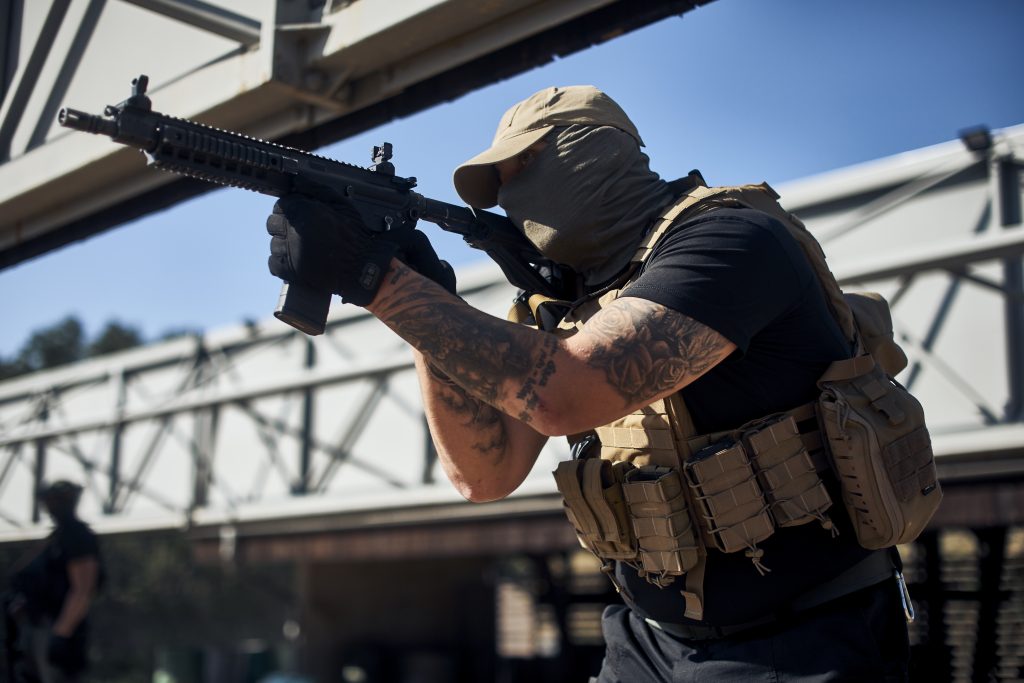 But, with complexity comes a requirement for planning. Modular vests don't only come in multiple sizes and types, but also provide possibilities for countless gear combinations.
Plan every part of the set-up to fit your mission and you will be able to maximize both protective capabilities and comfort. But, it is fairly easy to forget something and create issues where there is no need for any.
Use Layers
One of the most important things to remember before you wear a military vest is to use layers. Depending on the environment, the length of the mission, and your own body's needs, you can easily make yourself warmer, cooler, or dryer this way.
Primarily, there is the base layer, the thing going under all of the gear. Even in extreme cold, this layer can protect you and keep you mobile and lean with something like the heat-locket. This way, the needed thickness of the jacket can be significantly reduced.
And, if you are using auxiliary armor on multiple parts of your body, this will keep everything in place and won't bother your skin.
Ensure Ventilation
If the military vest you have selected doesn't have in-built ventilation you will need to install some yourself. Modern vests usually have such a solution, but it will depend on the make and model.
Currently, the best option is ventilated pads that gently press on the body and don't take a lot of volume. They work by taking the hot and moist air from the inside of the vest out and bringing in fresh air from the outside without and a chance for medical harm from changes in temperature.
Good Plate Carrier Base
Your plate carrier is the core of your military vest. Unlike a traditional loading vest, you get it on like a sweater and it is fastened on the sides with your cummerbund.
On high-quality vests, you will have the ability to install all types of additional equipment, auxiliary armor, and even a load-bearing platform that will surpass any loading vest you might have had before.
Auxiliary Armor
Especially in missions where there is only limited cover or a high-risk of explosions, you will want to attach auxiliary armor to your plate carrier. Usually, these will be modules made with soft armor inserts (SAI) that cover critical areas like your thighs and neck.
Some of the modules can host hard plates, such as the one for the stomach or the groin, but that should be done only in cases where extra weight is worth the protection.
Gear Modules
Every modern modular vest comes with a MOLLE webbing interface. These loops are used to attach gear with PALS straps directly on the equipment. Places for such gear will be on the vest, on the backpack, and on the war belt.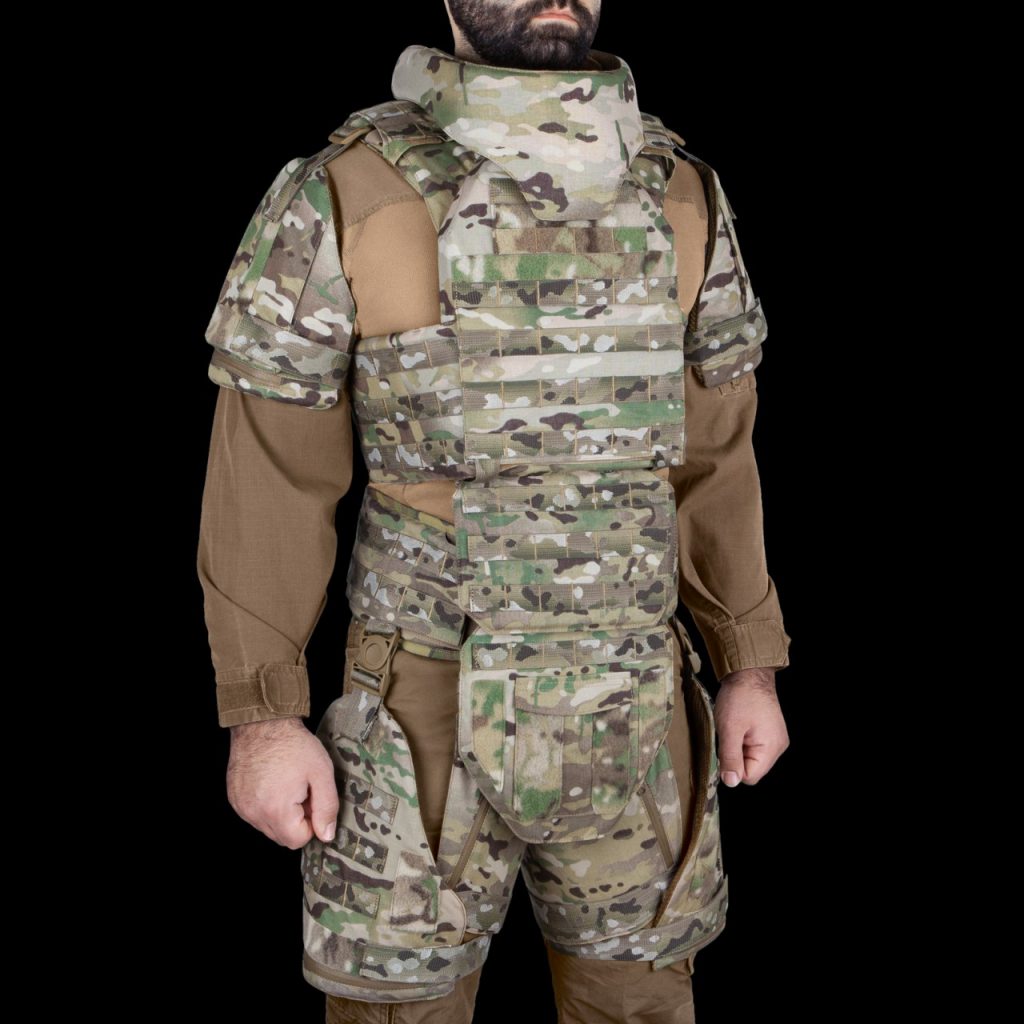 You want to pick your modules and attach them to the vest before you insert the hard plate. This will make everything much easier, and in the case of chest modules, it might not even be possible to attach and detach something while it is on you.
Poncho Coverings
Finally, a military poncho is something every soldier should have, especially on prolonged missions and campaigns. This item is so simple, yet something that you shouldn't find yourself without.
A poncho is used instead of a jacket because it doesn't matter which gear configuration you used on your vest, you can always pull a poncho over you. This will not only protect you from the rain and the cold, but it will also protect the gear on your vest and allow for quick line-breaking camouflage when you need it the most.